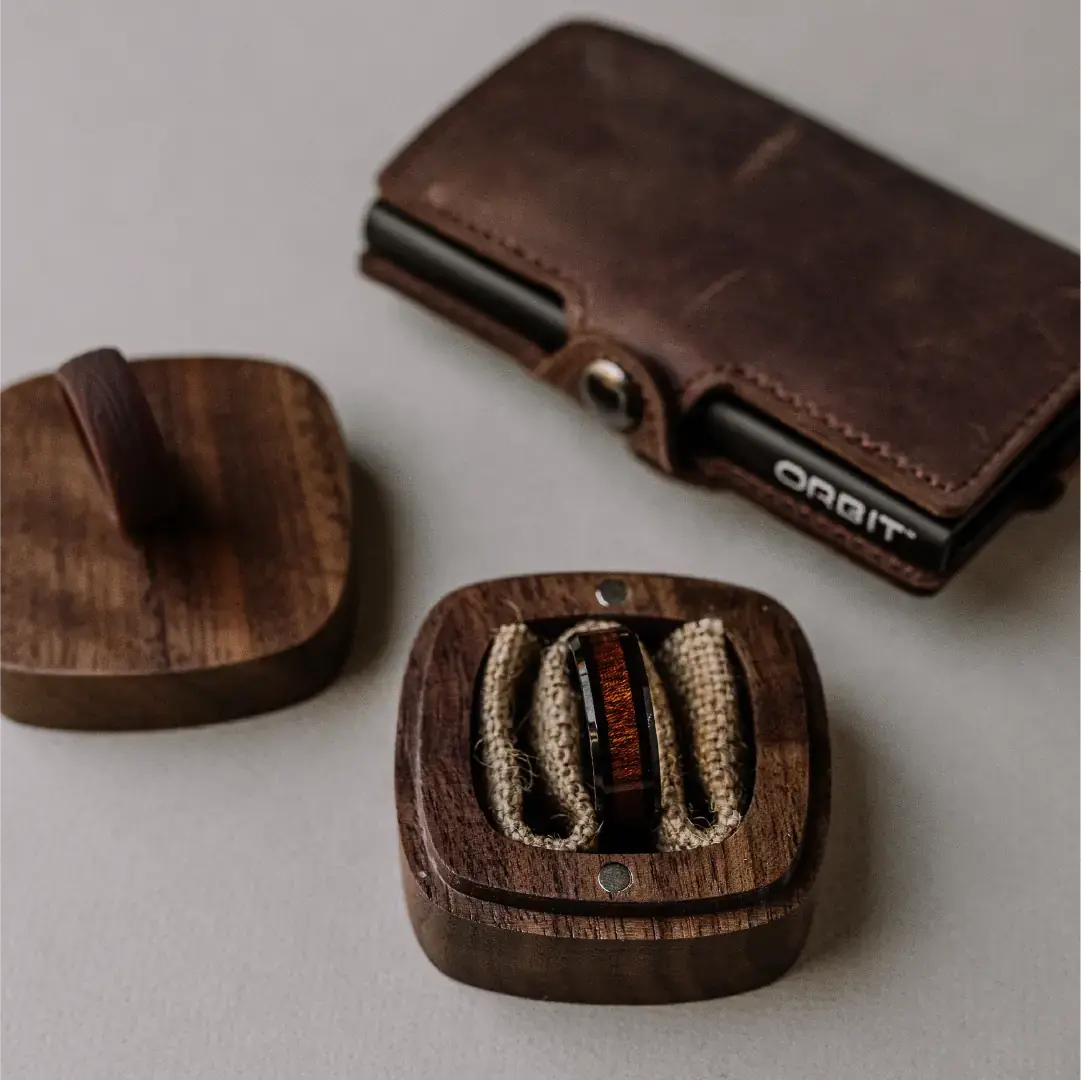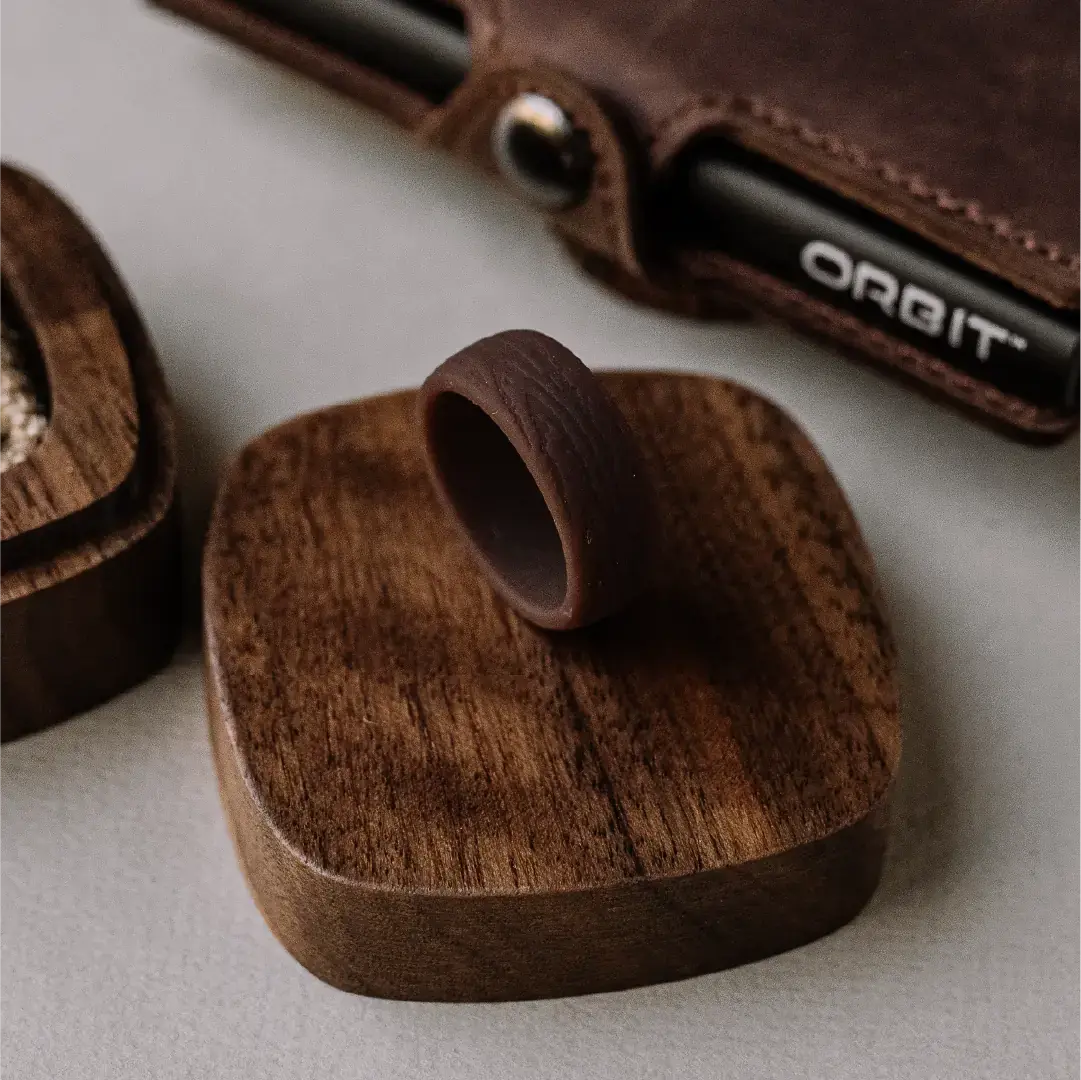 Brown Earth Collection
---
Sense the natural down to earth tones of this dark and rich collection, which is inspired by the serenity and simplicity of the African soil - musky moss greens, muddy shades of chocolate browns, dirt, grass and rocks and that smell of Old World leather.

Bush Brown Apex Card Wallet: This classic and stylish card wallet is designed to keep you looking suave and confident while carrying your important cards in a responsible and safe manner.

Cartwheel Brown Tungsten Ring: This simple ring combines the earthiness and warmth of the dark wooden inlay with the sleek elegance of polished black tungsten carbide.

Men's Textured Brown Silicone Ring: The grainy outer of this stretchy and comfortable silicone ring has the rustic appearance of the outermost layers of tree trunks and woody plants.

Walnut Wooden Ring Box: This durable and break-resistant wooden ring box will compliment your wooden inlay ring and keep it safe while storing or transporting your ring.

The Brown Earth Collection offers better value for money, allowing you to save when you purchase these products as a bundle.
Effortless Exchanges and Returns

Should you not be entirely happy with your ring or the fit - we do have a quick and easy exchange and return process.
30-DAY NO QUESTIONS ASKED GUARANTEE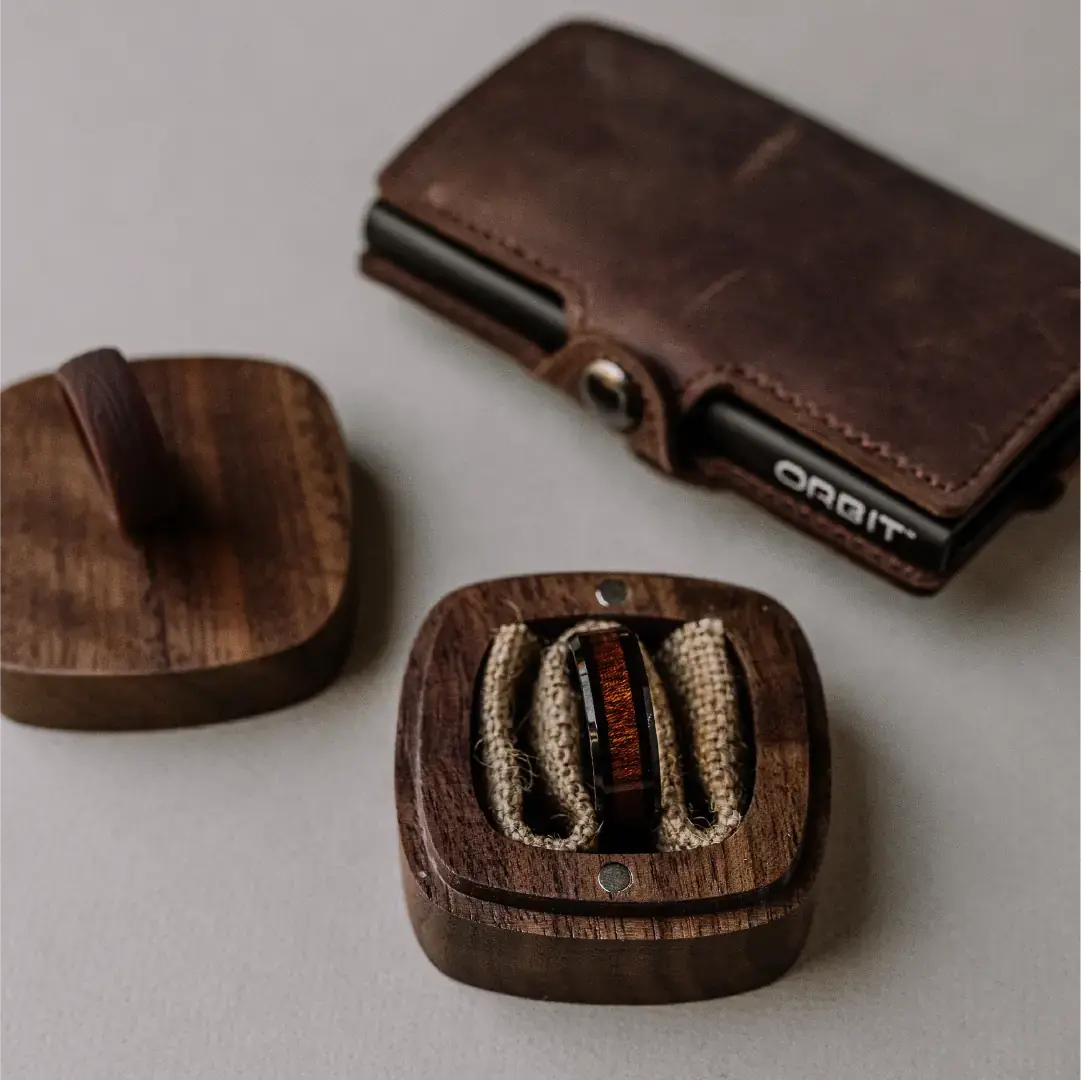 This product has no reviews yet.