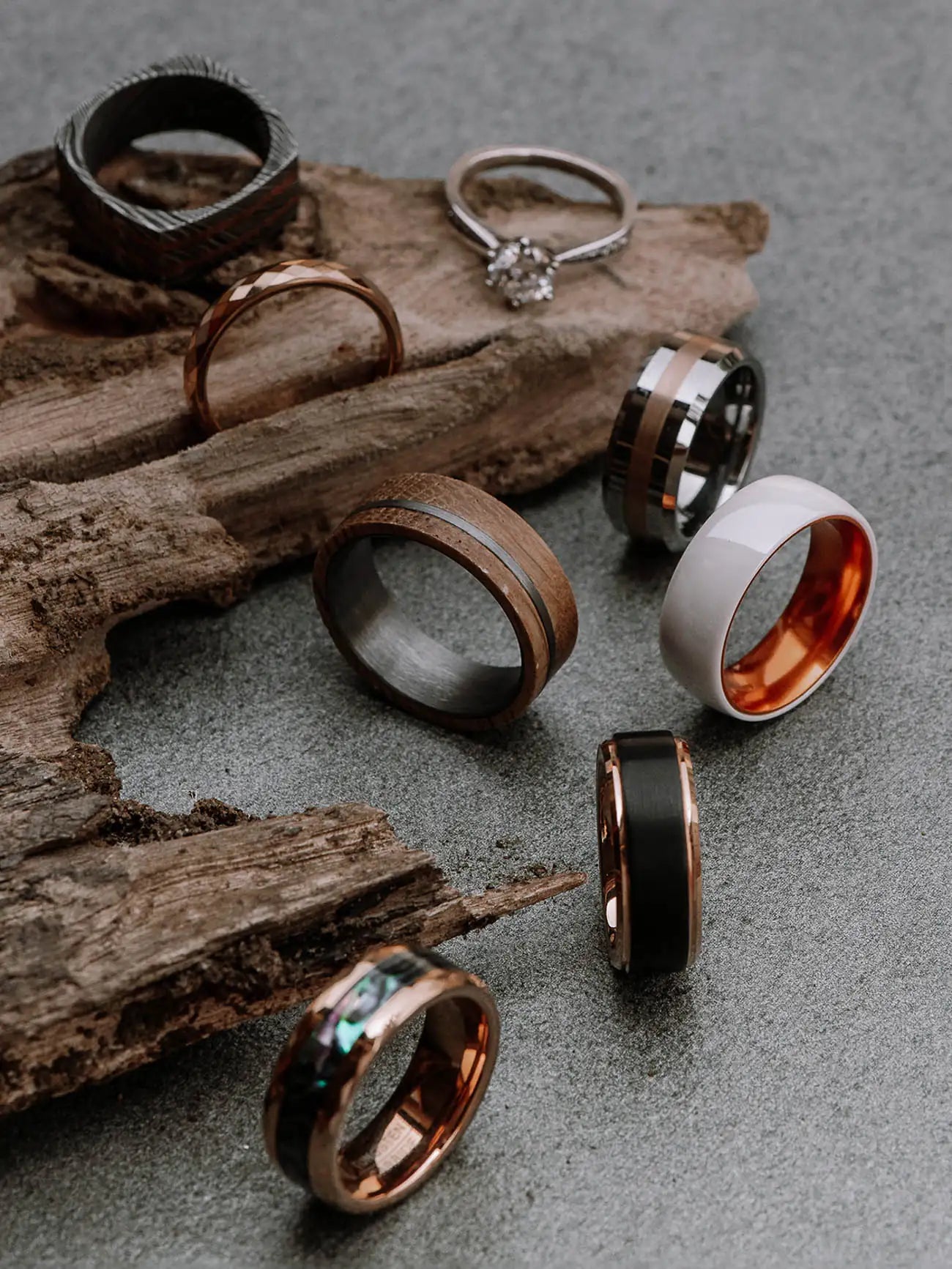 Care & Guarantee
At Orbit Rings, we are proud to present you with jewelry rings of a high standard and good quality and warrant that all items are as durable and resistant to normal wear and tear as possible. We will ensure that all items will be free from manufacturing defects.  
We invest time and money in research to find materials, finishes and sealants of the highest quality to ensure that our pieces will exceed your expectations. Material used includes natural pieces like wood, gemstones, dried flowers, antler, meteorite which might have irregularities, inclusions and variations that are unique and characteristic of that specific material. 
Please note that the warranty will cover items purchased, repaired, sized, or serviced from and by Orbit Rings themselves, and not by others.
Jewelry, especially rings are susceptible to normal wear and damage as we subject our hands (and rings) to a lot of activity and as we go about our lives. This might impose these pieces to impact, scratching, damage from water or chemicals, and more so if considered that natural materials are used. These might be slightly more susceptible to damage and not as resistant as your solid metal band. The sealants used are of the best quality, creating a barrier to protect the inlays from reasonable exposure to water. This will not guarantee that the item will not be damaged by water, impact, working with your hands, putting pressure to it and chemicals as the sealant might crack or chip in normal day-to-day activities. Be cautious and careful with all jewelry pieces around water (whether bathing, washing dishes, swimming, especially in salty seawater and chlorine filled swimming pools). Be careful not to bash or drop your ring on a sturdy surface, this might chip, crack, or shatter your piece, especially Tungsten and Diamonds. 
Things to keep in mind for Damascus Steel rings:
Moisture (whether sweaty fingers or water) is the enemy of Damascus Steel (or any metal ring) as it is prone to rust.
Harsh chemicals, bleach, saltwater and chlorine may cause damage, like corrosion or rust over time
Use gentle soap (like Sunlight Liquid) and warm water to wash and dry thoroughly
Damascus steel rings are handmade and might have slight variations in colour, shade and pattern.
We recommend that you follow the utmost care when handling your jewelry pieces, as our warranty does not cover damage due to normal wear, loss, theft, not doing the necessary repairs and negligence.
Some issues not covered:
Normal wear
Dents, scratches, chips are inevitable and not considered a defect
Discoloration, damage due to exposure to chemicals, perfumes, make-up, water, abrasives
Loss of stones, damage or misshaping due to activities like sporty actions, mountaineering, gardening, working with DIY tools, normal wear, contact sports, keys, door handles
Prongs, settings wearing over time, caught, or bent and not restored or maintained allowing stones to be lost
Natural wear of special finishes like sandblasting, brushed, satin, matte (these can be restored, but will have costs)
We invite you to please return a product if you believe that it has a manufacturing defect. We will inspect the item and determine whether the damage is due to a manufacturing defect or due to one of the above. If the damage is due to a manufacturing defect, we will repair or replace the item with the original item, or if no longer available, with a similar item. A refund will be done when none of these actions will be possible.
If the damage is not due to a manufacturing defect, repair or replacement will be available at a discounted rate.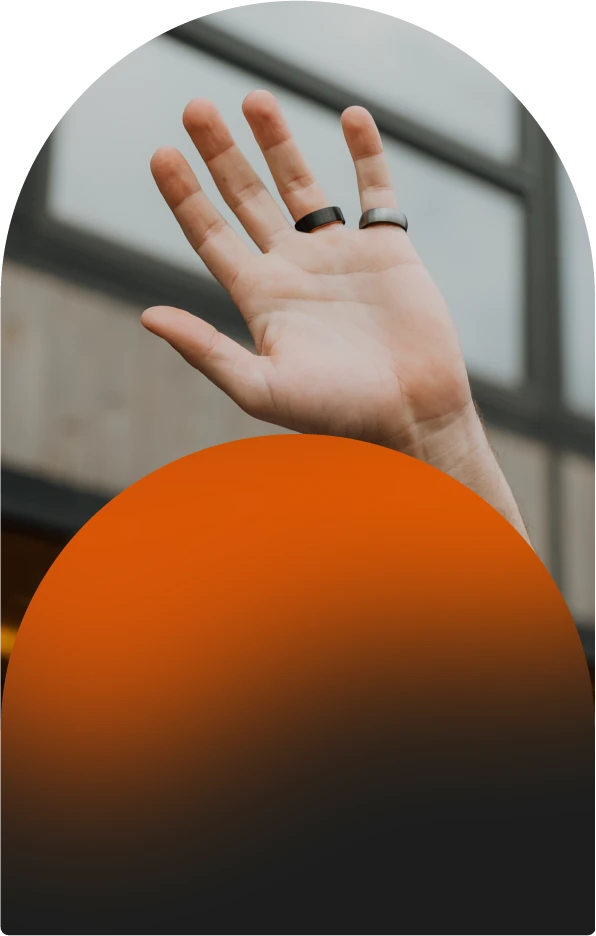 ORBIT™
Your Partner in Adventure
Since 2018, Orbit™ has pioneered boundaries in design and manufacturing, evolving from a ring brand to a global lifestyle name. Today, we cater to all aspects of everyday wearables and everyday carry, connecting our community to endless adventure and marking special moments in their lives.
Our versatile collection includes rings, jewellery, wallets, gear, bags, and watches. Each product is crafted with the same core principles that made us the most innovative ring brand: high-quality materials, thoughtful design, and unparalleled functionality.