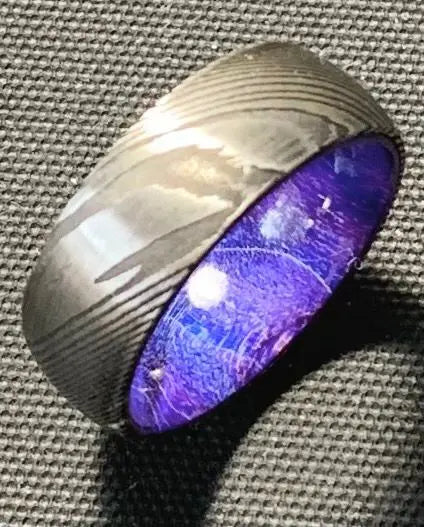 Damascus Steel ring with Bluish Purple Lapis Lazuli Inner. The outer as unique as a fingerprint. No two rings the same.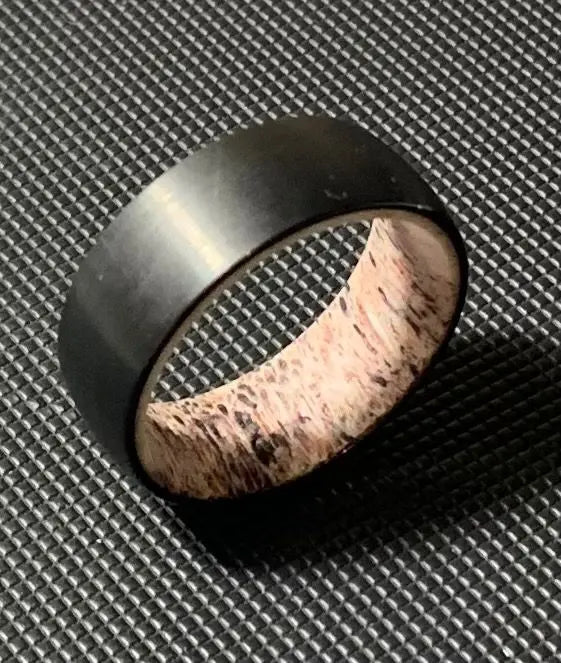 You do not need to hunt down a deer to have this beautiful Black Tungsten ring with the inner of antler. Polished to a shine, with visible grain to give this ring its unique appeal. The male deer s...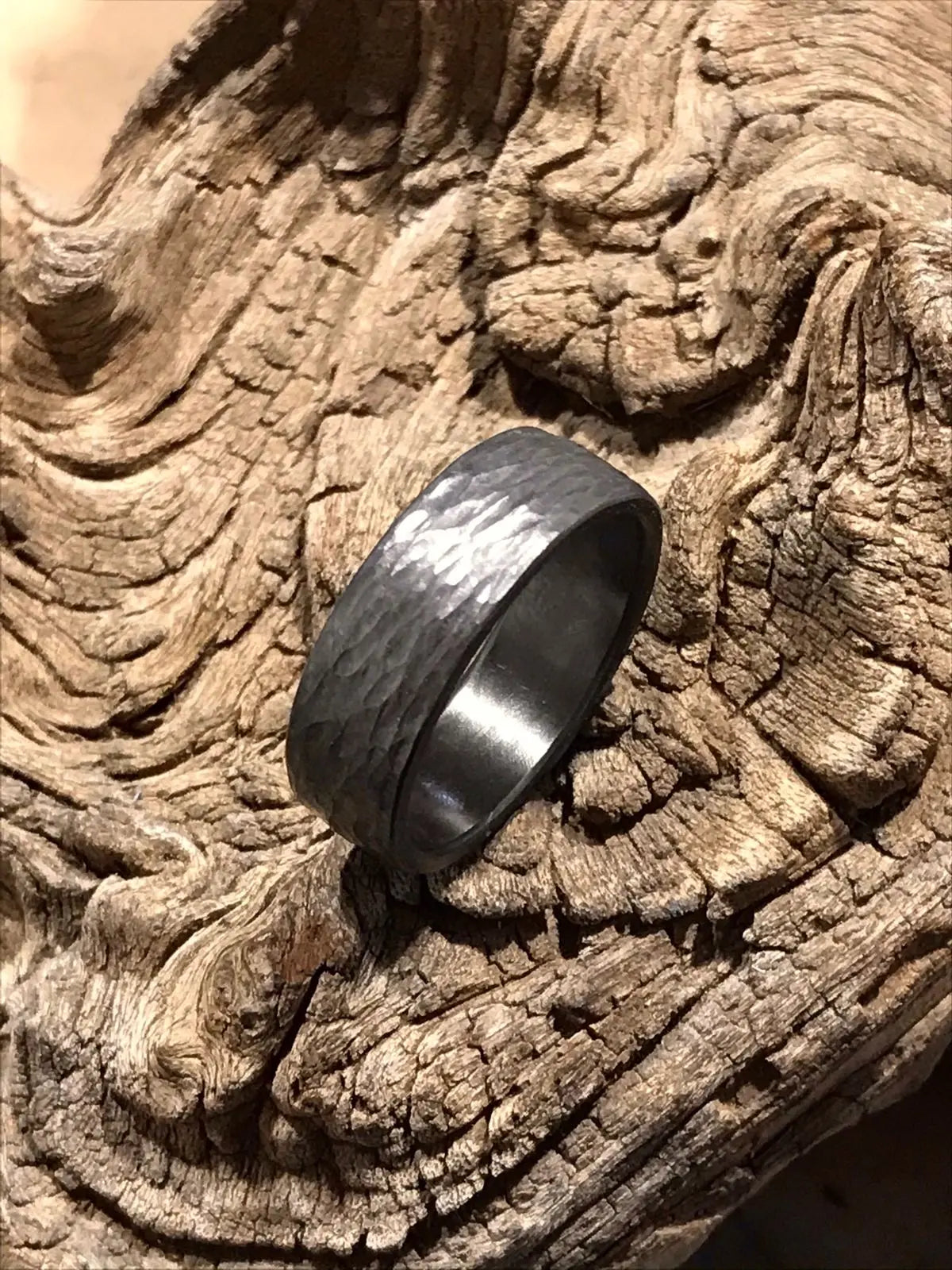 Zirconium Textured Wedding Ring
Textured or Polished to a sheen. Brushed, Matte or sandblasted. You decide on the look to fit your style, on the width to fit your finger and on the added embellishments like engraving or inlays to...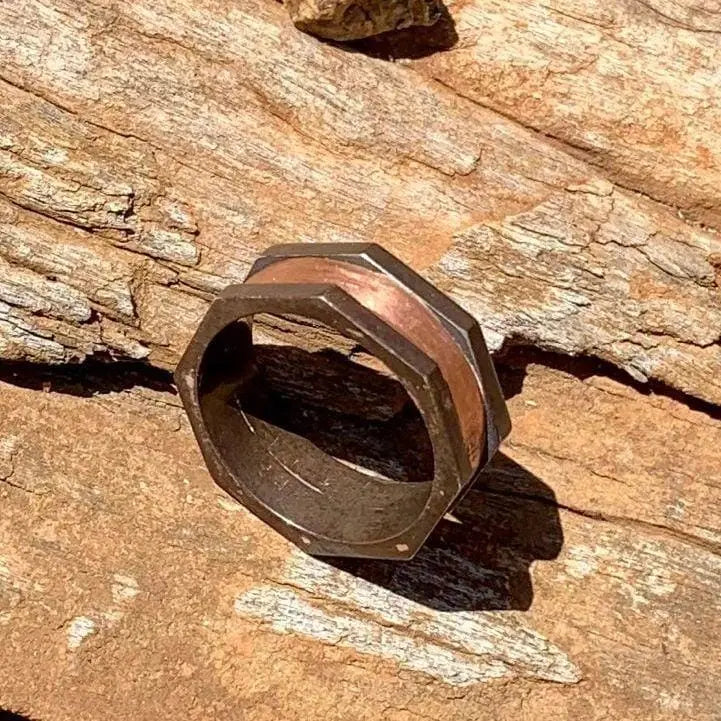 Tarnished Sterling Silver Ring
Your wish is our command. A customized tarnished Sterling Silver Ring, 8mm wide with Copper Inlay and Octagon shape. Engraving done on the Copper Inlay. Tarnishing gives that well worn vintage look...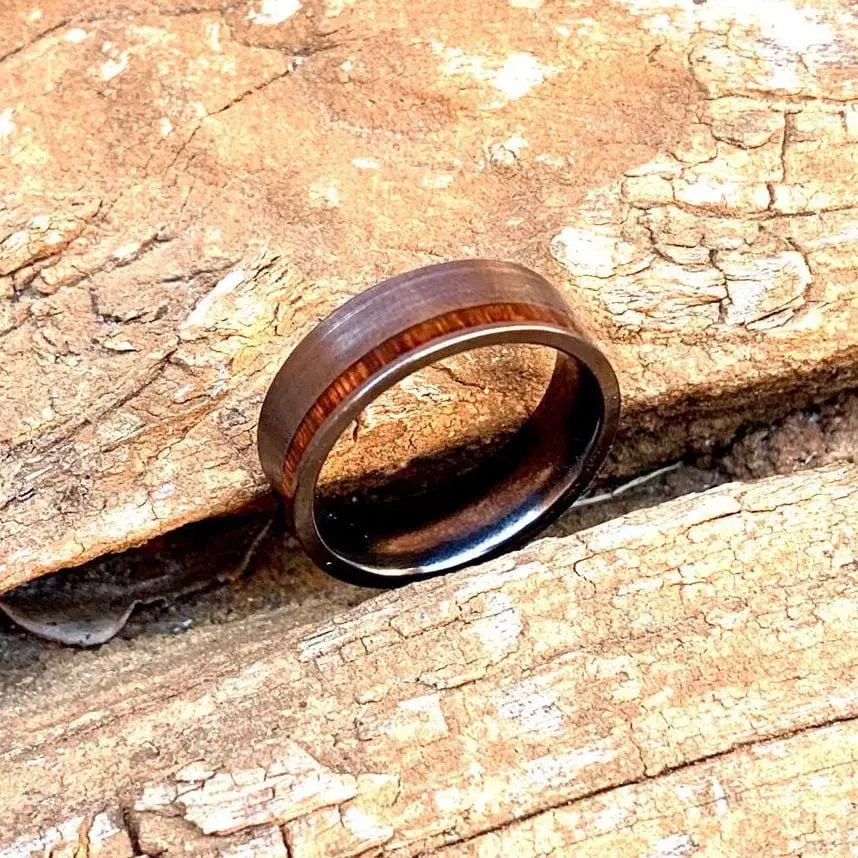 Customized Brushed Zirconium Ring, 8mm wide with Wooden Inlay embedded in a Resin protective layer. Polished Inner. Zirconium is a durable and hard metal with a very dark charcoal, near black colou...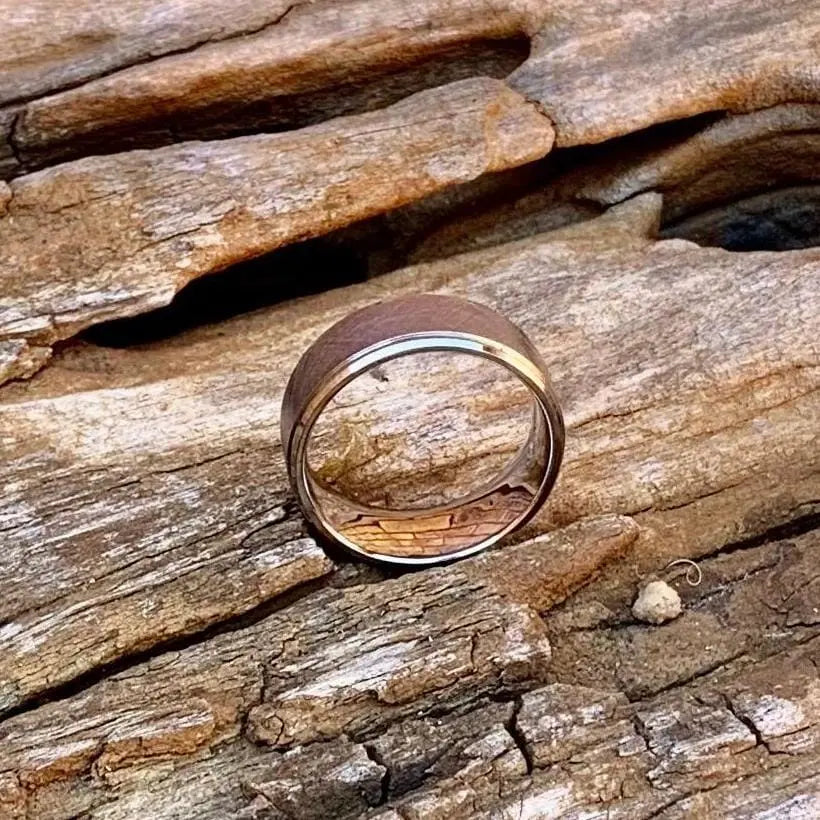 Wear this ray of light on your finger. Rathi, an 8mm wide Titanium Ring with Textured Matte Outer, Polished Inner and Bevelled Edges. Lightweight, durable and hypo-allergenic. You decide on the wid...