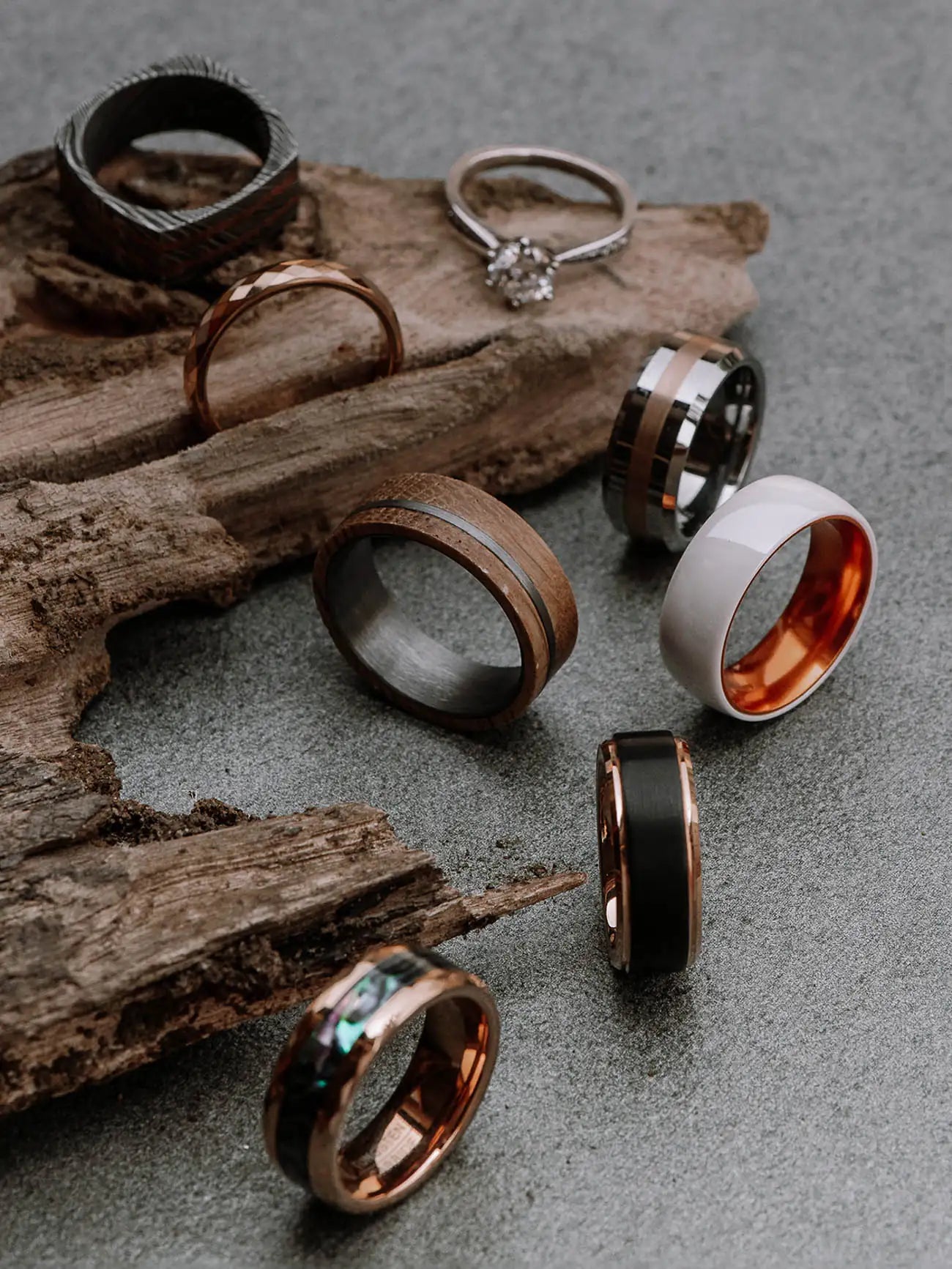 Silicone Rings
What are these colourful, rubber-like rings that top the charts all over the world? A gimmick, a craze?
Silicone is a man-made substance which is polymeric and rubber-like, and contain silicon atoms, carbon, hydrogen, oxygen and a few other kinds of atoms. It must not be mistaken for silicon, which is an element of silica (sand), and used in electronic equipment.
A unique plastic, that is more temperature tolerant and durable than most plastics and has a low reactivity with chemicals, is water resistant, non-staining, non-sticking, and gas permeable. It has low thermal conductivity, low toxicity, is resistant to oxygen, ozone and UV light and is hygienic as it does not support microbiological growth. It is a safe ring alternative - it does not conduct electricity, heat or cold, is flexible and waterproof. The Anti-ring avulsion technology will stretch up to breaking point when caught. Perfect to wear with gloves, swelling of fingers or other medical conditions, as it is lightweight, convenient and comfortable.
Metal rings do not interact well with
So, you take off your ring. You misplace your ring. You lose your ring. You damage your ring. You hurt your finger. You experience rashes and cuts on your finger. You scratch your baby, car, furniture, skin, or the ring itself.
Orbit Silicone rings are stylish, safe, tough, comfortable, durable, versatile and flexible alternatives to add to your collection of accessories and wear as symbol of commitment. Fit-for-purpose rings in the true sense of the word.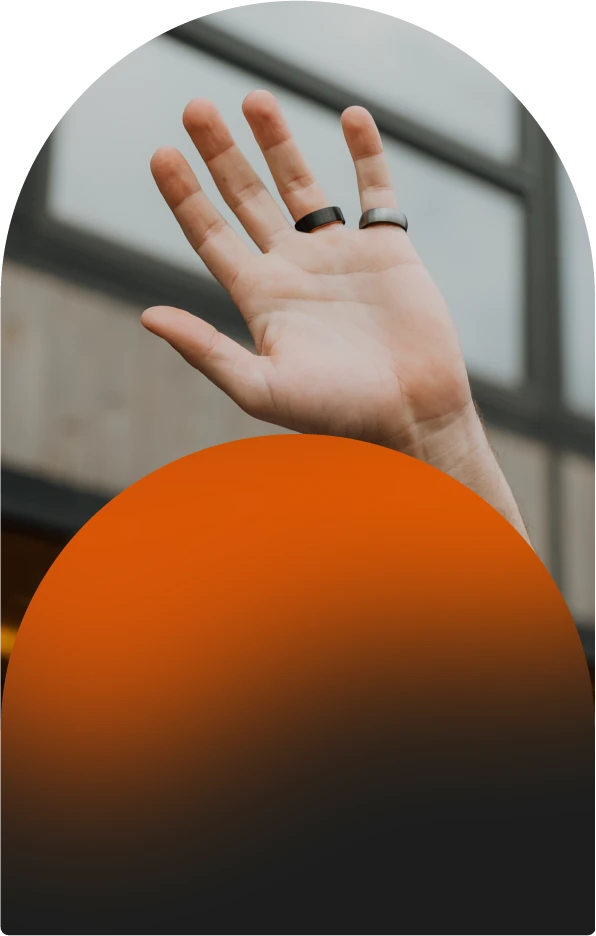 ORBIT™
Your Partner in Adventure
Since 2018, Orbit™ has pioneered boundaries in design and manufacturing, evolving from a ring brand to a global lifestyle name. Today, we cater to all aspects of everyday wearables and everyday carry, connecting our community to endless adventure and marking special moments in their lives.
Our versatile collection includes rings, jewellery, wallets, gear, bags, and watches. Each product is crafted with the same core principles that made us the most innovative ring brand: high-quality materials, thoughtful design, and unparalleled functionality.