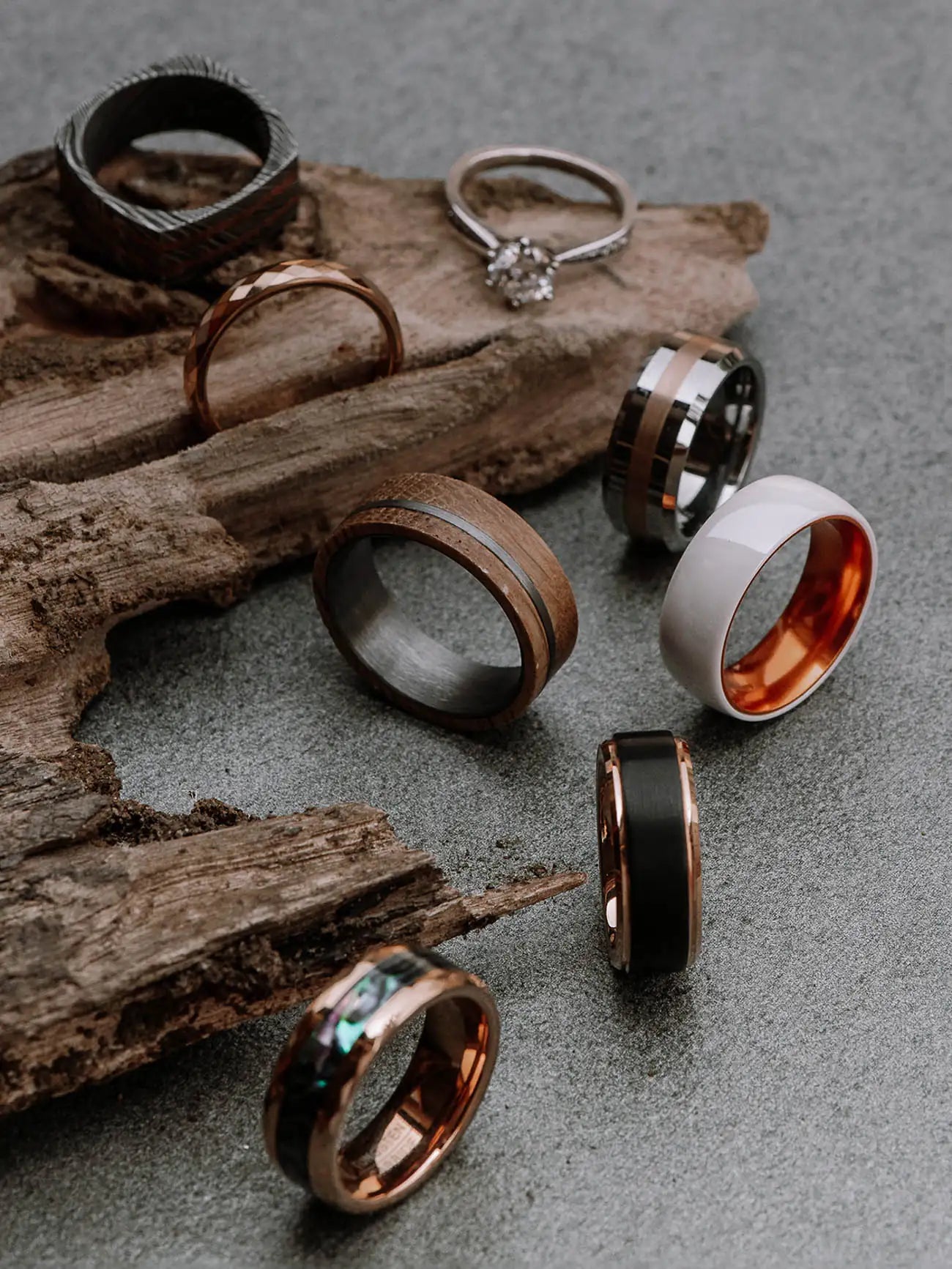 Carbon Fibre Rings
From outer space, or rather aerospace to jewelry - Carbon Fibre is the sustainable choice for a unique, lightweight ring ( three times lighter than Titanium), that is durable and not too pricey. It will withstand rough wear and exposure and still look as good as new. Carbon Fibre was invented by Thomas Edison, yes, the light bulb inventor Edison. US aerospace agencies improved the original material to be used in the aerospace arena. It is a versatile and very strong material making it a great option for wedding rings.
It is not a metal, but rather a material with woven strands of fibre. Lightweight to the extreme with a totally different feel to it. Use it on its own for a pure Carbon Fibre ring or combine the fibre with Titanium, Tungsten Carbide or Wood to ensure beautiful colour combinations and various unique styles with interesting patterns and textures. Polished to a gleam, or etched and engraved for a totally new look, Carbon Fibre is versatile and inspire great style options. Scratch and impact-resistant, the ideal piece of jewelry if you want something not as traditional and classic as gold, silver or platinum.
If you are prone to allergies and skin reactions when wearing rings with nickel, zinc or cobalt it will be the best solution to get yourself a Carbon Fibre ring. It will not crack or shatter when dropped onto a hard surface, but can be cut through in emergencies.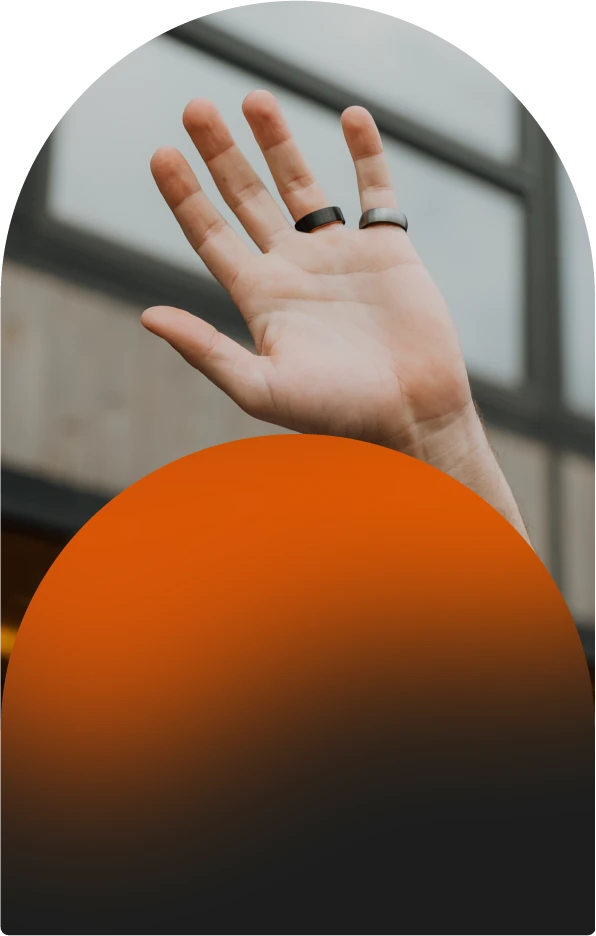 ORBIT™
Your Partner in Adventure
Since 2018, Orbit™ has pioneered boundaries in design and manufacturing, evolving from a ring brand to a global lifestyle name. Today, we cater to all aspects of everyday wearables and everyday carry, connecting our community to endless adventure and marking special moments in their lives.
Our versatile collection includes rings, jewellery, wallets, gear, bags, and watches. Each product is crafted with the same core principles that made us the most innovative ring brand: high-quality materials, thoughtful design, and unparalleled functionality.